Once again, our CreateCrochet Team has posed another question: "As summer is winding down, what was your favorite moment, trip or activity this summer?"
I have had so many exciting and wonderful experiences this summer. I had the privilege to participate in and represent our team, CreateCrochet along with the Relay Wranglers in the Relay For Life Kingman 2010. This event is held annually to raise funds for the Cancer Society to finance research in finding a cure for this EVIL known as CANCER :-[ It is my honor to say we raised an amazing amount of money and the majority of it came from the wonderful donations from my crochet teammates that were sold at the event. WOOT!!!


That event started my summer and it just got better in so many little ways that add up to mean so much. Our youngest grandson turned 2 years old and just about the whole family was there to celebrate. It was wonderful to have so many of us together, two families joined by the marriage of their children now celebrating joyfully our children's children!
To top things off, because Daddy (B.J.) had to work, Papa got to play golf with our oldest grandson in an Adult/Junior Golf Tournament. He was so very proud of our grandson for his ability (this was his first year) and that he not only won TWO Trophies for tournaments during the season; together they took FIRST PLACE NET in his age division in this big tournament!!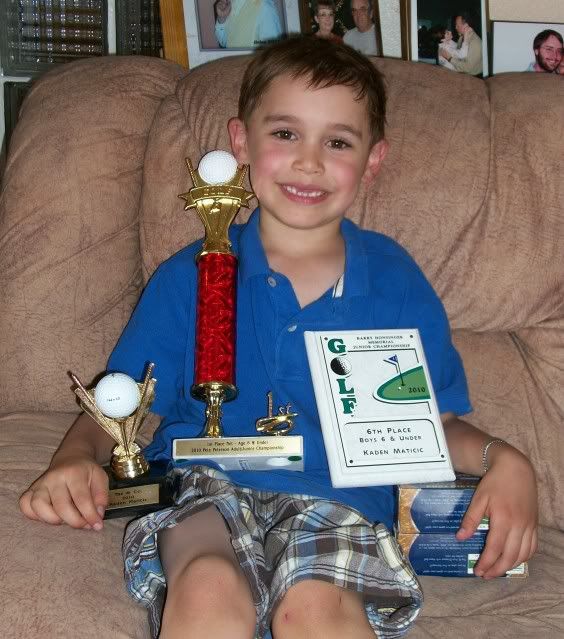 Total Six Trophies for the Six year old!
Shortly, John and I will be celebrating our 35th Wedding Anniversary; and we will be doing something so out of character for us! We are going to ALASKA! Yep, we're going to Alaska to visit friends who summer up there and have invited us. I am so excited, so be prepared for lots of pictures. I really want to see a Moose and eat FRESH SALMON :0) YUMMY!! I do Not want to see any bears though.
This summer has provided so many moments of joy, reflection and anticipation. I am holding onto the joyful anticipation as well as living in and celebrating the moment! I don't know what is around the corner, but I'm remaining POSITIVE! I am BLESSED with the most amazing and wonderful husband, John, two outstanding sons, the oldest B.J., his loving wife, Bridgett, three grandsons and our youngest, Brian, who will soon marry Shelby (whose wit and tenderness is a perfect fit for this family and whom we already consider a "Maticic")!
I guess without realizing it, my favorite moment of any season is FAMILY! During the good, the difficult, the laughter and the tears, as long as we are together, we can get through anything.
Where Life Begins and Love Never Ends
And to think that it all started with Daisies :0)
23 August 1975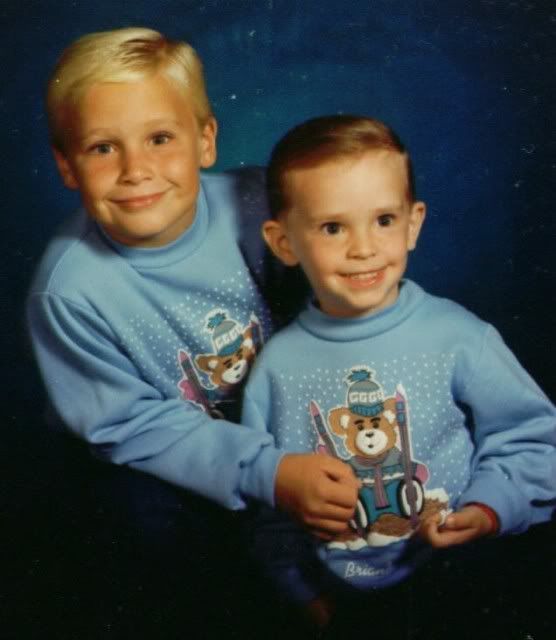 B.J. and Brian as Little Boys
All grown up!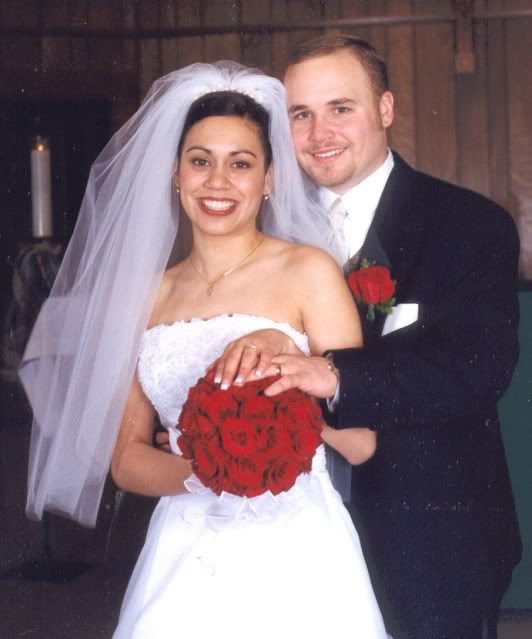 02 - 02 - 02
(Bridgett, our first blessed addition to the family)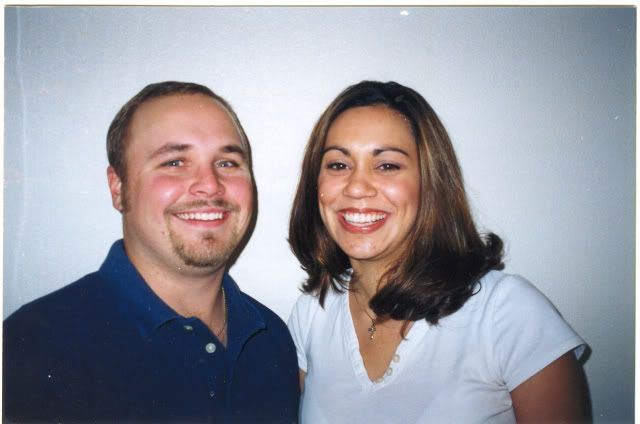 B.J. and Bridgett

Our Three Most Wonderful and Entertaining Grandsons :0)
Brian + Shelby = BRELBY
(and RUMOR makes 3)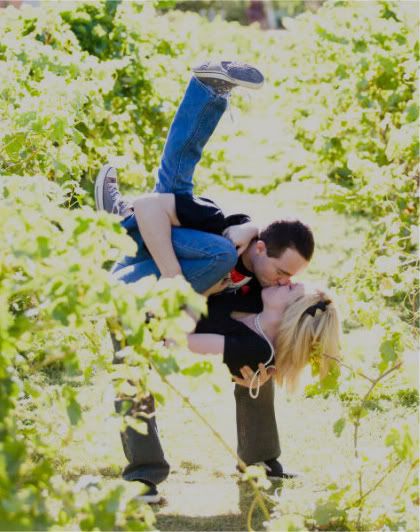 What do you expect from two Drama/Theatre Majors?
Only this is NOT acting :0)